Economist Searches for New Data Regularly
Päivi Vännilä
Ari Hyytinen heard about the FSD from a fellow researcher and decided to familiarise himself with the archive's data holdings. He noticed that several datasets were of interest for an economist. Hyytinen works as a professor of economics in the School of Business and Economics at the University of Jyväskylä.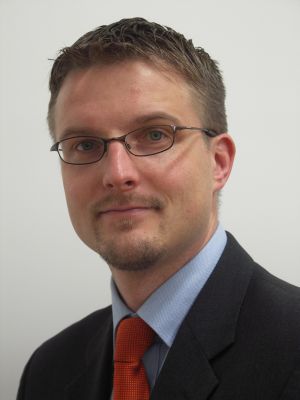 - Reusing processed research data is fairly common in economics. The term processed data applies to archived data collected earlier by a researcher as well as to different register data. Often the data that economists use are obtained from various registers and databases, where the data are more or less processed, Ari Hyytinen says.
Hyytinen is satisfied with the FSD's services. He thinks that the ordering and distribution of data from the FSD works well, much more flexibly than he had expected. However, Hyytinen says that the FSD's data holdings could be even richer from the viewpoint of economics. He wishes there were more suitable panel data or individual and enterprise data available for economists.
Good documentation helps
- Getting acquainted with a dataset requires a one-time investment of time on the part of the researcher. Usually the content and structure of the data have been well documented, so I have not faced any particular challenges in that area, Hyytinen says.
A researcher can save time by reusing processed research data. On the other hand, it may be that the data collected by someone else cannot be analysed in ways the re-user has planned. For example, some of the properties of the data Hyytinen used did not turn out to be adequate enough to produce as profound and thorough econometric analysis as he had initially hoped for.
Inspiration from archived data
On account of his experiences, Ari Hyytinen could also approach research from the standpoint of the archived data and proceed on the dataset's own terms. According to him, getting acquainted with available data and with the questions and variables in single studies are sometimes good ways of receiving inspiration and ideas for research.
- I regularly visit the FSD website to familiarise myself with new data. Therefore, I hope that the quantity and quality of the data provided by the FSD will only continue to increase, Hyytinen says.
Ari Hyytinen recommends that especially people working on their theses should familiarise themselves more actively with the FSD's data holdings.