FSD Bulletin is the electronic newsletter of the Finnish Social Science Data Archive. The Bulletin provides information and news related to the data archive and social science research.



Finnish Social Science Data Archive
E-mail: fsd@tuni.fi


FinELib as Provider of Electronic Data
Virpi Pietikäinen, Licensing Coordinator, National Library of Finland, FinELib Service Unit | Photo by: Jani Sassali
The Finnish National Electronic Library, FinELib, is a unit of the National Library of Finland. It provides its customers with databases, e-journals, and other electronic resources for a fee. FinELib serves Finnish universities, polytechnics, research institutes, and public libraries.
The National Electronic Library, FinELib, acquires full-text e-journals, reference databases, e-books, and reference management software for its customers. As of now, FinELib has 55 valid license agreements, which include about 200 items. In total, these items cover nearly 20,000 full-text e-journals, about 300,000 e-books, and hundreds of reference databases. For instance Elsevier ScienceDirect, ISI Web of Science, Ebrary, and RefWorks exemplify the sources of data provided to Finnish libraries by FinELib. In addition, there are ongoing negotiations to acquire for example Scopus and World Development Indicators in 2010.
Universities and research institutes are represented by their libraries in FinELib. FinELib negotiates the prices, agrees the terms of use, and makes license agreements with publishers and data distributors on behalf of the libraries. The agreement periods for the data range from one year to four years.
Data for Different User Groups
The subject-specific expert groups consisting of representatives of libraries propose new acquisitions for FinELib annually. The resources for negotiations are selected by the FinELib Consortium group, in which all FinELib client libraries from various fields are represented. Each library then decides which electronic resources it wishes to subscribe to and which resources are important to its customers. Hence, the selection of resources varies between different organisations according to the needs of their user groups.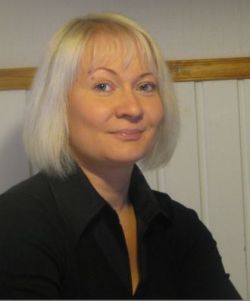 By forming resource consortia and negotiating long-term agreements, the prices can be reduced to a level which individual organisations usually cannot reach on their own. The aim is also to agree on the terms of use so that the use of acquired resources in the organisations would be as flexible as possible to their customers and that they would gain maximum benefit from the resources. For instance, the aim is to enable the remote access to the resources and their use in teaching and as course material.
The resources acquired through FinELib are available for the customers of each organisation. For example, the resources are licensed for the use of researchers, teachers and students in universities. They are usually freely available via the organisations' Intranet and most of them can also be remotely accessed for example from the customers' home computers. In public libraries, the resources can usually be accessed in the library premises, but some libraries offer their customers a remote access service as well.
The clarity of the terms of use is another focal point for FinELib when acquiring new resources. The terms of use of each resource are condensed into a summary, which the end users can read either in Finnish or in English. The terms of use vary between different resources, and they can be checked for example in the FinElib-wiki.
Nelli as Gateway to Resources
Universities, polytechnics, and some public libraries offer their resources through the Nelli portal. In Nelli, it is possible to perform searches of multiple resources and databases as well as access the resources' own interfaces. Nelli contains information on each resource, such as the contents and the terms of use. Each organisation has its own, local Nelli portal, which may look different but works the same way.
Libraries acquire a significant proportion of their web material through the FinELib service. In 2008, the proportion of FinELib acquisitions from all the e-resources was about 80 per cent in universities and about 60 per cent in polytechnics. In 2007, FinELib conducted a user survey which focused on the availability of field-specific data in the users' organisation. 60 per cent of the respondents in universities, 70 per cent in research institutes, and 40 per cent in polytechnics were able to find the central data resources of their own field from their organisations' selection well or very well. Users and for example university departments and faculties can affect the acquisition of resources by giving feedback to their libraries and by submitting proposals for new acquisitions to be forwarded to the FinELib Consortium.
More information:
» FinELib wiki info page
» FinELib user questionnaires