FSD Bulletin is the electronic newsletter of the Finnish Social Science Data Archive. The Bulletin provides information and news related to the data archive and social science research.



Finnish Social Science Data Archive
E-mail: fsd@tuni.fi


Centre for Gender Equality Information Minna to Be Launched
In spring 2009, the Ministry of Social Affairs and Health assigned the FSD to plan out and launch a service focusing on the distribution of gender equality information. The first milestone of the one-year project is opening a web service already during this year. The new service will replace the Minna Web Portal for Women's Studies and Gender Equality, which has been online since 2004. The portal is named after the Finnish gender equality pioneer Minna Canth. The new web service will inherit the old name Minna and the whole service will be called the Centre for Gender Equality Information Minna.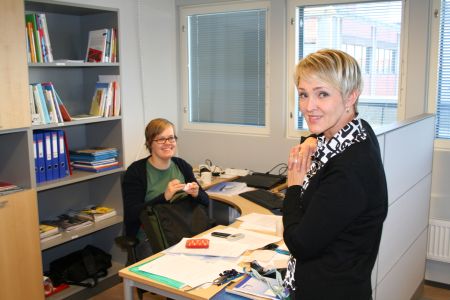 Two employees have been recruited in the starting project. Master of Theology Annukka Jamisto works as Information Services Specialist. She has designed the current Minna portal and maintained it for several years. The project is managed by Doctor of Political Science Sari Pikkala.
During this autumn, Jamisto and Pikkala have been working on the portal. The new Minna portal will be launched in December and it will be available both in Finnish and Swedish. In addition, a smaller English version will be published. Some of the material in the current Minna portal will be utilised in the new portal, but the majority of the contents will be new. The material published on the site includes news, topical articles, and gender equality statistics, as well as categorised information on equality in education, politics, and working life. The web service also includes an expert database, an event calendar, and a database of doctoral dissertation abstracts related to gender equality.
The Centre for Gender Equality and its web service offer information to a wide range of users. The target groups include public administration, researchers, the media, politics and organisations, companies, and ordinary citizens interested in the topic. The users and information providers have been charted by meeting authorities and researchers in the field. This autumn Jamisto and Pikkala have been busy building co-operative networks.
In spring, the focus of the project will be on developing and expanding the web service and its language versions as well as on launching an information service responding to individualised information requests. The information service distributes information related to gender equality and gives advice on searching for information, free of charge. In addition, the new unit responds to the information requests of the newly established European Institute for Gender Equality.
The starting project will end in May 2010. Decisions on the permanent establishment and location of the Centre for Gender Equality Minna will probably be made early next year.
More information:
» Minna Web Portal for Women's Studies and Gender Equality info page