FSD Bulletin is the electronic newsletter of the Finnish Social Science Data Archive. The Bulletin provides information and news related to the data archive and social science research.



Finnish Social Science Data Archive
E-mail: fsd@tuni.fi

Editorial: Facilitating Access to Statistical Microdata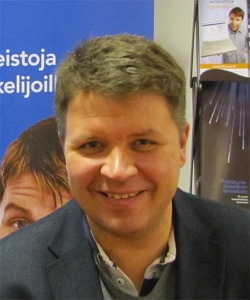 Last September, Finland's leading daily newspaper Helsingin Sanomat published several Letters to the Editor requesting more open and less costly access to digital research data, particularly to register data and other data collected with public funding.
The Finnish Social Science Data Archive promotes open access to social science data. Regarding register data, the archive has unfortunately not been able to help researchers as much as it would have liked. Services provided by the Finnish Information Centre for Register Research Finnish Information Centre for Register Research (ReTki) are therefore a definite improvement to the situation. ReTki also cooperates with the IT Center for Science (CSC) in a project aiming to provide remote access to register data.
Statistics Finland and the FSD have made tentative steps towards cooperation over the years but with too little result. FSD initiatives for cooperation on data descriptions or on archiving data bought by research teams from Statistics Finland have not progressed. It was already a significant step forward when the data archive could start archiving data collected by Statistics Finland but financed by other funders. In those cases, the research participants had been asked at the time of data collection to consent to the data being archived at the FSD for research purposes.
Possibilities for researchers to have access to Finnish statistical microdata do not comply with the OECD recommendations on open access to publicly funded data. The reasons for this are financial, operative and legislative. The situation also stems from organizational culture and a particular way of interpreting the law. One cannot change organizational culture overnight but the EC regulation No 223/2009 gives clear directions to national statistical institutes. The regulation states that access to confidential data allowing only indirect identification of the statistical units may be granted for scientific purposes. It is expected that the Finnish legislation will be amended to comply with the EU regulation which would considerably facilitate social science and economical research.
If the data a researcher needs is not available on the extensive Statistics Finland web site, he or she must buy the data. Most datasets cannot be transmitted to researchers as such. Statistics Finland anonymizes and often otherwise tailors the data before delivery. Sometimes this requires a lot of work, sometimes less. Researchers feel that the price tag attached is often too high.
There are several ways to facilitate the use of statistical data in Finland. Some do not even require much extra funding. In addition to amending legislation on statistical data, the Decree on Criteria for Charges Payable to the State should be made more researcher-friendly. This amendment work is already under way. Software tools for data anonymization should be developed and used. Documentation and preservation of statistical data should be made in a manner which would reduce the costs for processing data for delivery. For confidential data, there is need to guarantee funding for projects aiming to create secure remote access. This is best carried out in close international cooperation. On site access centres can be used to provide access to the most sensitive microdata, if necessary.