FSD Bulletin is the electronic newsletter of the Finnish Social Science Data Archive. The Bulletin provides information and news related to the data archive and social science research.


Finnish Social Science Data Archive
E-mail: fsd@tuni.fi


Enhancing the Quality of Comparative Research by International Co-operation
Mari Kleemola 8.2.2005
The Department of Political Science at Åbo Akademi University has a lot of experience in international comparative study. The department has collected and used different kinds of data. Last year the department participated in the Comparative Study of Electoral Systems (CSES), surveying the voting behaviour of Finns and Swedish-speaking Finns in parliamentary elections.
Lauri Karvonen, Professor of Political Science at Åbo Akademi University, feels that comparative approach is beneficial for many important political and social issues.
- In social sciences, a comparative approach is essential for causality and generalisability of results. Institutions of any one country have a tendency to resemble each other. It is much harder to spot special characteristics of a particular country if one does not compare it with other countries. The features that are special to Finland, for example, always stand out in international comparisons.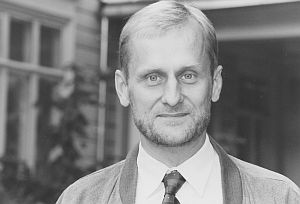 Access to data biggest problem
Using register data for comparisons between countries, for example, is not that simple.
- It is often very difficult to access register data, especially from the countries which would be most suitable for one's research. Unfortunately, this often leads to a situation where researchers study countries from where they can obtain data, not the countries they are most interested in, Karvonen deduces.
Another problem is lack of standardisation and documentation: there is not sufficient information on how variables have been defined in different countries.
- Variables are often created on a national basis for national use, but the special characteristics of a country are seldom evident to foreign scientists. In documentation, requirements of comparative research are seldom taken into consideration.
According to Lauri Karvonen, availability of data has been greatly improved by the Internet, the establishment of social science data archives and co-operation between archives. All this has had an impact on researchers' attitudes.
CSES highlights the impact of electoral system on citizen behaviour
International co-operation is the key element in creating data suitable for comparative research.
- CSES project is a good example of how co-operation between researchers can produce data that are eminently usable for comparative research. CSES is an ambitious project which aims to address the effects of electoral institutions on citizen's attitudes and behaviour. Voting does not happen in a vacuum, it is influenced by outside factors, especially by the electoral system. With the help of CSES data, it is possible to study both systems and behaviour, Karvonen concludes.
More information on CSES