FSD Bulletin is the electronic newsletter of the Finnish Social Science Data Archive. The Bulletin provides information and news related to the data archive and social science research.



Finnish Social Science Data Archive
E-mail: fsd@tuni.fi


Visitor at FSD
Paula Lackie Teaches How Much is Many
Paula Lackie from Carleton College visited the archive at the beginning of February. She was on sabbatical during which she visited several other data archives around Europe.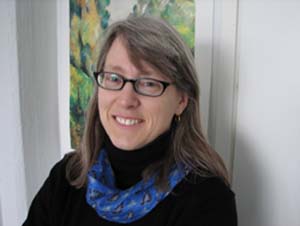 Lackie interviewed archivists in different countries. Her intention was to chart what kind of educational task each archive has, if any. Lackie was interested in, for example, how the task is carried out, who it is aimed at and how its success is evaluated.
Numbers Everywhere
Paula Lackie works as an academic computing coordinator for social sciences and humanities at Carleton College. She also gives advice on problems relating to teaching and learning about quantitative research.
Lackie gave a presentation at FSD on a project which aims to increase the quantitative understanding of students. She calls the competence numeracy. The project is intended for students and especially for teaching staff who are provided instruction on how to add quantitative elements into teaching. For example, a workshop called Start Seeing Numbers helped faculty to incorporate data visualization, such as graphs and charts, into their assignments. See example of this workshop and others at Carleton College web site.
Carleton is assessing the progress of their Quantitative Inquiry, Reasoning, and Knowledge (Quirk) project through the thorough analysis of writing portfolios from all 2nd year students. More information about their project here.
More information
» Carleton College
» Start Seeing Numbers