Helena Laaksonen

European Social Survey Data Being Put to Good Use
Lecturer Pertti Jokivuori, who works in the Department of Social Sciences and Philosophy in the University of Jyväskylä and teaches sociology, has been using the ESS data on Finland in teaching for years, both for intermediate and advanced level courses. According to him, the advantage using the ESS in teaching is that it is extensive and covers various themes: "Other, narrower studies often concentrate on a single topic or issue, while the ESS enables the examination of various issues and phenomena, such as religiosity, networks and economic well-being, to name just a few. The data also enable observation of differences between population groups. New perspectives can often be found in surprising ways."
The value of the ESS data is not only in the themes studied:
"There is a variety of variable types and basically every kind of response alternative format is used in the data. This study is obviously conducted by professionals and I can use it to show students what a well-made questionnaire looks like," Jokivuori says.
From the basics to multivariate analysis
Jokivuori teaches courses on research methodology twice a year. The courses are 36 hours long, which gives students ample time to familiarise themselves with the data.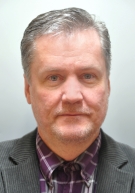 Jokivuori says that on his courses he likes to focus on the basics and on the descriptive level of the data. "We can, for example, take a look at a histogram formed of the responses to a question measuring satisfaction in life and discuss what the shape of the histogram as well as the average and standard deviation tell us," he says.
The main methods and procedures of multivariate analysis are covered, including cross tabulation, analysis of variance, correlation analysis, principal component analysis and factor analysis. In advanced studies courses, Jokivuori includes methods such as discriminant analysis, linear regression and logistic regression.
Students also learn how to standardise variables. "When using the ESS data, it is possible to get, say, a result that would seem to indicate that Internet use increases health. After age standardisation, this kind of conclusion cannot be drawn any longer," Jokivuori explains.
ESS gaining popularity among students
Jokivuori says he sticks to the data on Finland, even though using the international data might make course contents more interesting. For instance, social capital as an indicator of generalised trust could be used to examine differences between European countries. "However, it is difficult to combine several datasets in teaching. The dataset on Finland alone is so extensive," he points out.
He has also demonstrated the research opportunities provided by the ESS to students doing their Master's theses. "Students writing their theses seem to have realized the potential of the ESS. It seems to me that more and more people are using the data," he says. Based on his experiences in teaching, he heartily recommends making use of the ESS data.
Most recent data in use
Jokivuori always uses the latest data available in his teaching. "After I have familiarised myself with the data, finding new examples is easy. Those examples can then be presented in the lectures," he says.
The ESS data are collected every two years and are usually published in the autumn following the data collection year, at which stage they become available to users on the ESS website.