Guest Column
Co-operation in Order to Create New Innovations!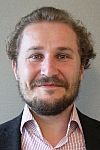 Arto Vuori
The National Institute for Health and Welfare (THL) published a strategic paper titled Making efficient use of THL's data in January of 2016. We have been calling the paper data policy because it outlines the most important measures we are undertaking to promote the use of health and well-being data in the following years.
The data policy was drawn up in collaboration between THL staff and Executive Board, and in consultation with THL's most important partners. The key theme is a more systematic description and publication of variable level metadata. This is the type of work the Finnish Social Science Data Archive has successfully been doing for many years.
We also outlined that we will co-operate and reinforce our partnerships with other public authorities, research institutes, universities, private enterprises, and research support infrastructures. Some consider this outline a bit strange: "Is it necessary, in this day and age, even to mention that authorities will co-operate?"
Finland is a small country, and co-operation has been quite easy here. The solutions created by authorities operating together have provided sustainable results. The social security number introduced in the 1960s enables the combining of register data from different authorities, and thus facilitates creating new innovative research material.
It is nowadays common for Finnish health surveys to combine data from the Population Register Centre, THL's national registers on diseases, Kela registers on benefits, and the Causes of death register maintained by Statistics Finland.
However, the legislation dealing with register-based research and the infrastructure for extracting information still reflect the past, when research combining information from different registers was rare and required careful consideration from different organizations as well as complex operations for information extraction.
Multiple permits, usually from each register holder, are still required when carrying out research combining data from different registers. In the worst case, combining the data can take years. Each register holder has described their metadata differently – if at all.
Nevertheless, this need not be the case. Things could be organized in a much more reasonable way and information technology has advanced. What if combining register data from different public authorities were not only possible, but also quicker and easier than currently? If the vision became reality, it would move the utilisation of datasets to a whole new level. However, this can't happen without co-operation. This is why we reserved a special mention for co-operation in THL's data policy.
Statistics Finland and the FSD have already begun collaborating in a new project to create a unified metadata model as well as tools that facilitate the metadata description work. We will begin the metadata model work with the key population research and register data from THL, Statistics Finland and the hospital districts. We strongly encourage other authorities to join in. We will publish the study descriptions and variable-level information, and link them to digital search engines.
Other parts of THL's data policy require collaboration as well. In the paper we state our support for national one-stop permit services, which facilitate access to data. At the time of writing, the legislation that supports the use of data is being prepared in the taskforce assigned by Ministry of Social Affairs and Health. We also outline our goal for more digital data management. There is no need for competition in building a digital infrastructure, rather the wisest thing to do is to collaborate in order to utilise the skills available in different organisations.
Possibly the greatest innovation potential in Finnish register based research is hidden in diverse combination data about well-being. The politicians and officials who introduced the social security number in the 1960s, thank you! It was the "data policy" of the 60s. Maybe, if we in the 2010s can make wise data policy choices, which exceed administrative borders, a satisfied researcher or a happy citizen will thank us in 50 years' time!
» More information about THL's data policy.
Arto Vuori
Development Manager, Information Services, National Institute for Health and Welfare