Text: Kaisa Järvelä
TAMK Student Finds Aila Data Helpful for Course Work and Own Research
Tuija Kössö is studying Health Care Engineering at the Tampere University of Applied Sciences, TAMK. She got acquainted with the services of the Finnish Social Science Data Archive (FSD) and Aila Data Service, maintained by the data archive, during a research methods course held by Tapio Yrjölä.
- A truly useful and excellent service, was her comment on Aila Data Service.
At her statistics course, students practiced using the statistical software package SPSS and were required to do a small research project of their own during the course and write a report on it. For that, they needed data. Students could use data they had collected themselves but if they did not have any, the teacher recommended that they try to find data free-of-charge from Aila Data Service.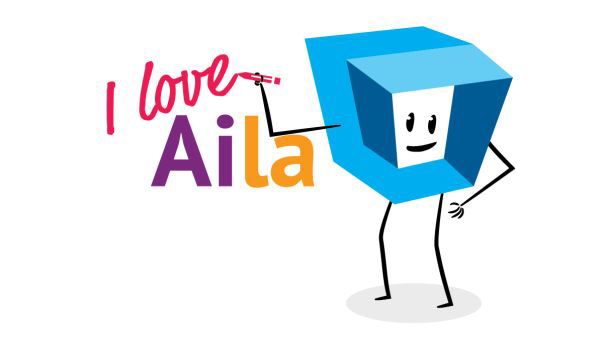 At present, Aila contains over 1,200 research datasets.
Tuija Kössö aims to collect data for her Bachelor's thesis only next autumn, so an existing dataset seemed an apt solution for her course work. She was a bit anxious beforehand regarding how to download data from Aila.
- I wondered how complex it would turn out to be and reserved a quiet evening for it.
However, using Aila proved to be simple indeed.
- Clear instructions tell users what to do and when I followed the instructions, there were no problems at all.
It was easy to find an interesting dataset
Kössö entered into the free text search field the following search elements: 'child' and 'physically disabled'. Her own son is physically disabled and she aims to focus on the subject in her Bachelor's thesis.
'Physically disabled' gave no results but there were 77 hits with 'child'. After browsing the data descriptions, Kössö chose a dataset focusing on children's leisure time activities from the viewpoint of the parents (FSD1176). Parents or guardians of 5-, 8-, and 11-year-old children had been asked about the children's leisure time activities and hobbies, and about the time the family spends together.
- After-school activities of my own children are often on my mind, so it was interesting to see what other parents had thought about the issue in 2001, Kössö says.
As part of her course work, she used SPSS to create frequency distributions and cross-tabulations from the data, and wrote a report on the results.
- There were no unexpected findings. It seems that the issues of concern for parents were pretty much the same fifteen years ago as nowadays.
Tuija Kössö thinks Aila data are very suitable for practicing SPSS use.
- SPSS is the kind of software which you can only learn to use by practicing. Analysing Aila data might also be a good way to maintain the routine of using the software, she says.
Bachelor's thesis data might be suitable for archiving
Tuija Kössö found the data downloaded from Aila also useful for planning her own Bachelor's thesis. Analysing the questionnaire used in the Family Barometer study gave her tips for the questionnaire design of her own research.
- The questionnaire used in the Family Barometer contained pretty complex questions, and I noticed that many respondents had left part of the questions unanswered.
- Even for me, it would have been difficult to estimate how many hours a week my child is at home on his own because there is a lot of fluctuation between weeks, Kössö points out.
The end result of her analysis was that in her own questionnaire she would try to keep questions as simple as possible, and avoid too detailed questions.
Kössö plans to interview several hundred parents of special needs children. Questions will chart the everyday life of such children and ways to make their lives easier.
She quite likes the idea of archiving her own data at the FSD, though with some reservations.
- If the questionnaire and the data turn out to be good, why not. Someone else would probably find something new to analyse or could use my data for comparative study, she says.
» Read a related article Relevant Data from Aila for Many Fields of Study at TAMK.