CESSDA ERIC Offers International Data Services and Training to Researchers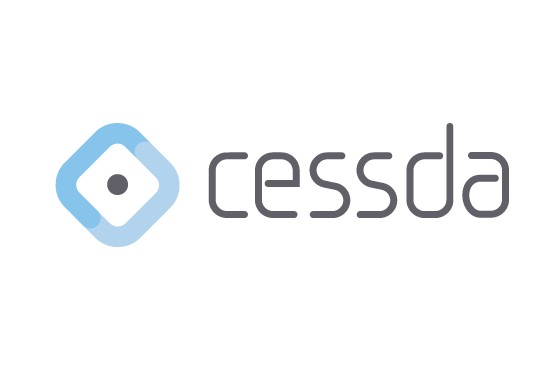 What is CESSDA ERIC?
CESSDA ERIC, or Consortium of European Social Science Data Archives (Opens in a new tab) , is a research infrastructure consortium for social science data archives across Europe. Finland is a member of CESSDA and the Finnish Social Science Data Archive is one of its national service providers.
CESSDA provides free, high-quality archiving and data management services to the international research community. One of its main goals is to make social science data available to researchers regardless of the location of either researcher or data. The aim is to increase the use of data internationally and promote understanding of the societal processes, problems and solutions. CESSDA also supports repositories in data curation.
Data Catalogue
The CESSDA Data Catalogue (CDC) contains metadata of all data in the holdings of CESSDA's service providers, including FSD. For the time being, the data files themselves are only available through each individual data archive.
CESSDA Data Catalogue (Opens in a new tab)
ELSST Thesaurus
The European Language Social Science Thesaurus (ELSST) is a broad-based, multilingual thesaurus for the social sciences. It is available in 14 languages and consists of over 3,000 concepts and covers the core social science disciplines. It is used for data discovery within CESSDA and facilitates access to data resources across Europe, independent of domain, resource, language or vocabulary.
ELSST Thesaurus (Opens in a new tab)
CESSDA Training
Up-to-date information on training provided to researchers and national data archives by CESSDA can be found on the CESSDA website. Training is available on both data management and archiving. On the training web page, there is also an extensive selection of instructions on data management and archiving, as well as links to various guides available online.
CESSDA Training (Opens in a new tab)
Data Management Expert Guide
The DMEG is designed by European experts to help social science researchers make their research data FAIR. It is written for researchers who are in an early stage of practising research data management.
Data Management Expert Guide (Opens in a new tab)
CESSDA Data Archiving Guide
The Data Archiving Guide (DAG) is still under development, but is designed to provide new employees at social science data archives with a general understanding of the done by data archives. It currently covers topics such as necessary policy documents, pre-ingest, ingest and curation activities for high quality data documentation and dissemination.
CESSDA Data Archiving Guide (Opens in a new tab)
CESSDA Expands and Its Services Improve
The development of centralised CESSDA services began in earnest in 2015. FSD actively participates in the development of these services.
CESSDA currently has 22 member states and one observer: Austria, Belgium, Croatia, Czech Republic, Denmark, Finland, France, Germany, Greece, Hungary, Iceland, Ireland, Italy, the Netherlands, North Macedonia, Norway, Portugal, Serbia, Slovenia, Slovakia, Sweden, Switzerland and the United Kingdom. CESSDA aims to expand even more. Each member state is represented by a national service provider that is responsible for the services in each country.
CESSDA's main office is located in Bergen, Norway and its training services are coordinated in Cologne, Germany. Many of CESSDA's operations are based on the decentralised services provided by national service providers. Norway and Germany are the main funders of CESSDA's centralised operations.
In its current form, as a permanent legal entity, CESSDA has functioned since June 2013, but its history as an informal umbrella organisation for the European national data archives dates back to 1976.