Archived data facilitate research on children and families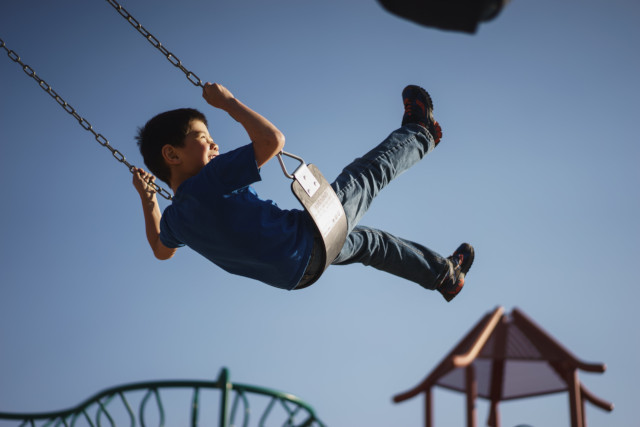 Data suitable for researching children and families are increasingly available through various online services in Finland and abroad.
Collecting data for research on children and families faces many challenges. In general, children might be hard to recruit as participants in research. Additionally, when collecting data from children, the methods employed usually need to be different from when adults are studied. When the subject of research is a child, ethical questions concerning the research should be carefully considered from a child-centred viewpoint, since children might not be very familiar with their rights or the risks and consequences of sharing personal information. As a rule, the child's guardians should also be sufficiently informed about the research.
As such, it is a good idea to get acquainted with the existing supply of data at FSD and in other online resources before starting data collection. The reuse of archived data makes the researcher's workload lighter and contributes to open science culture. Moreover, when archived data are reused actively, it is easier for researchers to recognise the need for fresh data or research themes. This way, duplicate data collection is also avoided.
A child as a research subject does not prevent archiving
With research on children, a child-centred perspective is also needed when considering data management, archiving and reuse. Collecting data on children typically requires great effort and the data are often challenging to archive, but archiving such data is especially important to benefit as many as possible far into the future.
Most datasets archived at FSD are anonymised, which is a prerequisite for the reuse of data that involves a sensitive target population or research theme. In addition to research, many datasets archived at FSD are also available for teaching and study. Some datasets are available only for research or with permission from the data depositor. Data users agree to terms and conditions regarding data security when reusing archived data.
Finnish data for research on children and families
Many dataset series and individual datasets archived at FSD are useful for research on children and families. On Aila Data Service, search results can be filtered by keyword or data file language, for instance. Filtering the datasets with the keyword "children" yields a result of 87 datasets (July 2020), of which 63 are quantitative. Eight of the quantitative datasets have already been translated into English. FSD provides data translation on request for quantitative datasets.
Information on archived data related to children and families can also be found on FSD's theme page Children, Childhood and Family, where relevant recent data releases are listed along with other possibly useful datasets and data series relating to children and families. If you find a suitable quantitative dataset that has not yet been translated into English, contact our user services at user-services.fsd [at] tuni.fi. Our translation service is free of charge. Much of the data in our holdings have already been translated, for instance Child Barometer 2016 (FSD3134).
International comparative data online
International comparative data for research on children and families are also generously available online. The Child and Family Data Archive launched in late 2019 by ICPSR, the Inter-university Consortium for Political and Social Research, contains nearly 350 datasets. ICPSR is a data archive that operates at the University of Michigan and focuses on archiving social sciences data. FSD pays Finland's annual membership fee to ICPSR, so students and staff at Finnish higher education institutions can use the services provided by ICPSR free of charge.
For those in need of international data, browsing datasets in the data catalogue launched in 2019 by CESSDA ERIC (Consortium of European Social Science Data Archives) is also a good option. CESSDA Data Catalogue contains descriptive metadata on datasets at data archives in CESSDA member countries, including FSD. The datasets can be downloaded from the archives' own services. For instance, at the time of writing, filtering the datasets in the CESSDA catalogue with the keyword "children" yields a result of 6,010 study descriptions, whereas filtering with the keyword "family" yields a result of 6,418 study descriptions.
Text: Niko Koski, photo: Myles Tan (Unsplash)
Translation: Anna Kleemola