Twenty years of pioneer work toward responsible open science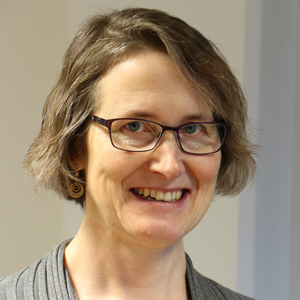 This editorial was published in Finnish in the latest issue of the FSD Bulletin (1/2019).
As you are reading this, the Finnish Social Science Data Archive celebrates its 20 years in operation. This whole time, a central objective of FSD has been supporting the openness of scientific research by archiving research data for reuse. FSD's active international collaboration has also been a characteristic feature of the Archive's operations; in the 2010s, it has become more vital than ever before. Concurrently, both national and international interest in opening access to research data and archiving them for reuse has increased, also elsewhere than in traditional social science data repositories.
Although a basic criterion of scientific research, openness was not that obvious when FSD commenced operations in 1999. In many respects, acquiring data was arduous work in the early years of FSD because opening research data for reuse was such a new phenomenon. Researchers unwilling to share their data for reuse was only one of the problems. Data management had been largely neglected, for only the researchers in the original project would use the data. If the researchers themselves, who had finished with their research, could not recognise the variables they had entered in a data matrix, there was little possibility that the ill-fated data processor at FSD could have. In addition to the lack of metadata, outdated and corrupt files could prevent the archiving of a dataset. It was also impossible for other researchers to utilise the data in evaluating the results of a research project.
Luckily, data acquisition has become easier in some regards. For most researchers, data archiving and FSD are no longer unheard of. National initiatives promoting open science have been of great help in this progress. They have resulted in enhanced strategies and practical measures for data management in research organisations. When researchers are forced to think about data management and the fate of the research data already before data collection, the data will most likely be kept in good order during the project as well. Archiving is also more straightforward when metadata do not have to be scrounged from miscellaneous storage media or disorderly stacks of paper.
For the last ten years, FSD's website has included the Data Management Guidelines, which aid researchers in data management during the whole lifecycle of the data. The value of the guidelines has already been proven, for many datasets received for archiving are already systematically organised, anonymised and supplemented with extensive metadata.
In Finland, FSD has been a pioneer in the field of opening digital research data, but many social science data repositories around the globe have operated significantly longer. Experiences and guidance received from data archives in other countries were of great help when FSD was still in its infancy. Two decades later, FSD's experts are internationally merited top professionals in their field, and we are now able to provide assistance to other data repositories in their development work. Standardised and harmonised services, data, and metadata built in collaboration enable the FAIR principles to be actualised to their fullest extent.
To celebrate FSD's 20 years in operation, the newest issue of the FSD Bulletin sheds light on different facets of the history and current state of data archive work, how interest in opening access to research data has developed nationally and internationally during FSD's existence, and what the future holds for data archives.
Helena Laaksonen
Director
Finnish Social Science Data Archive